Do you require transportation to an exciting event? Bus Rental Dubai & Sharjah offers transportation to events and exhibitions in Dubai, United Arab Emirates. Without worrying about parking, transit, or other issues, enjoy the evenings out with friends or coworkers. When you reserve a vehicle from Coasters' cutting-edge fleet of deluxe buses, coaches, vans, and minibuses, you can expect to be driven around town by experienced drivers who are fully certified and insured for your safety.
For You, We Offer The Best Events Transportation and Exhibition Bus Service
If you require luxury bus service and require several pick-ups and drop-offs from one point to another for an exhibition, wedding, birthday party, or any other sporting event. Our bus company has several fleets, which enables you to offer numerous buses for visitors. If you need more buses to accommodate your guests, please let us know.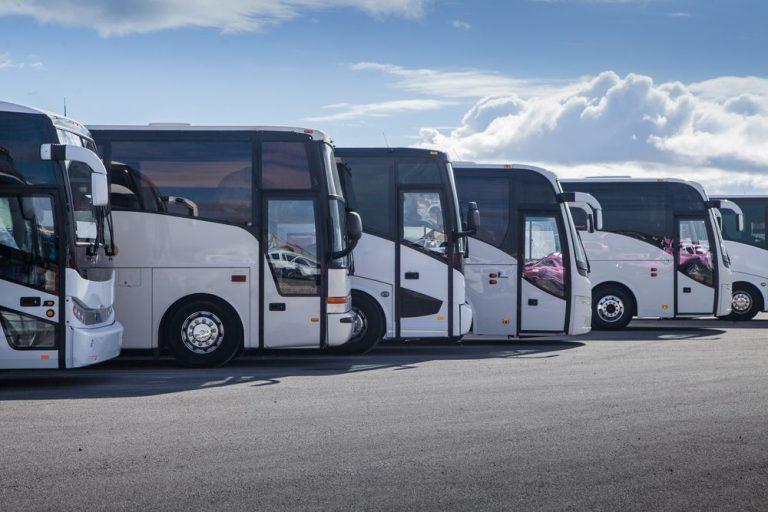 Events and Exhibitions Bus Services
Our bus rental services typically include comfortable seats that may recline for extra comfort, enhancing the enjoyment of your ride. Group Transportation Services for Sporting Events offers fans and teams a higher standard of personalised service. Provide team buses that will transport your supporters directly to the game to heighten the excitement at your school. Let us handle all parking, traffic, and transportation issues so that you and your visitors can relax and enjoy the journey.
Birthday Parties Events Transport
Whether you're planning a celebration for yourself, your parents, friends, siblings, or any other special people, guests will be impressed if you arrive in a limousine. Your loved ones will receive a nice surprise as a result, and they'll feel incredibly special. You can pick the greatest vehicles for the birthday party to make sure it goes off without a hitch. In Dubai, United Arab Emirates, we provide the greatest birthday party chauffeur service for everyone who travels in the car and attends the celebration.
Wedding Parties Bus Services
Enjoy our opulent, shrewd service for events, parties, and gatherings in Dubai Bus Rental and throughout the United Arab Emirates. Hire one of our deluxe chauffeured or unaccompanied wedding buses at the bus rental pricing that is lowest in the industry. For wedding transportation, we provide the highest level of customer bus rental services.
You can hire a wedding bus to ensure that everything goes as smoothly as possible on your big day. A wedding bus will transport you from location to location without you having to worry about getting lost or stuck in traffic, giving you plenty of time for photos and leisure.
Dinner and Lunch
Discover how ancient Arabian charm and contemporary dynamism genuinely blend by taking our Dubai bus tour. We ensure that all of our clients are at ease and free from dispute. We pledge to provide you with premium service within your price range. We rely on sincerity, prompt retaliation, and top-notch service.
We view our clients as the most important people in our lives, and we believe they are entitled to nothing less than the best. We offer affordable luxury coaches for family weddings, lunches, dinners, birthday celebrations, airport pickups and drops offs, anniversaries, funerals, and tours. Your event will shine with our opulent, first-rate event transportation services in Dubai.
Corporate Celebration and Anniversaries 
Getting ready for an event Transportation services in Dubai, the country, or perhaps the world? As a result, we offer efficient, full-service transport management and help through our services. There will be more than just a transportation service offered. Additionally, you will be assigned a partner that will create unique travel choices based on your specific requirements. We take care of all aspects of your transportation needs, including bus charter services, car rental services, and tour and travel services. Our commitment to excellence drives us to provide our services in a "three-pronged" way that prioritizes fulfillment, effectiveness, and perfection.
In order to provide the greatest event transportation, good transportation services are crucial. Our luxurious buses and other event transportation choices will amuse your guests, making the trip to the next destination one they won't soon forget bus rental service