STAR BUS RENTAL TRANSPORT – HOME
FOR THE BEST TRANSPORT EXPERIENCE, HIRE STAR BUS RENTAL
A modern bus rental, passenger transportation, and top best bus leading company is STAR Bus Rental SHARJAH . It ranks among the largest providers of private bus transportation in bus rental Sharjah & bus rental Dubai, Ajman, Fujairah, Abu Dhabi, Umm Al Quwain, Ras Al Khaimah and the Northern Emirates.The organization is unmatched in terms of excellent and knowledgeable rent a bus with drivers. We offer transport services short term, long term bus shuttle services to staff & labor, site workers, schools, colleges, universities, airport transfers, hotel transfer, arrival & departure events, one day trips & tours, daily-monthly-yearly, sightseeing tours, city tours, , group travel, one-way transfer, two way transfer, charter bus, minivans, luxury buses, luxury vans, hiace van, 12- 84 seats rental, minibuses for rent, coaster & sports club tour around the UAE. Choose 30 Seater bus rental, 84 Seater Bus Rental, 80 Seater AC Bus Rental, 35-50 Seater Luxury Bus Rental, 15 Seater Hiace for rent, 14 Seater Hiace for rent, 34 Seater Bus Rental, 50-53 Seater Bus Rental, 12 Seater Hiace Rental, 13 Seater Luxury Bus Hire, Luxury Van Rental, 20 seater Bus Hire, 22 Seater minibus For Rent, 25 Seater bus rental, 60-66 Seats Bus For Rent, 84 Seater Rental, 35-37 Seater Luxury Bus for rent with affordable rates & prices.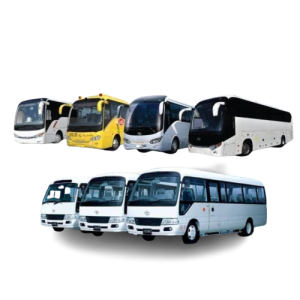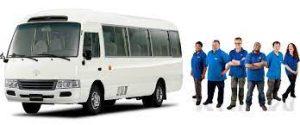 STILL HAVEN'T RESERVED YOUR TRIP?
DISCOUNTED PRICE TABLE
LOOKING FOR FLEXIBLE PRICE PLANS
Explore our selection of adaptable price options created to fit your spending limit and transportation requirements, guaranteeing a smooth voyage with STAR Bus Rental Transport.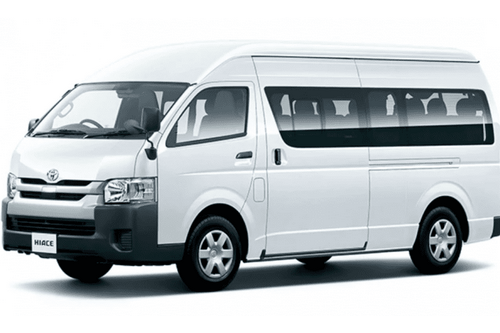 HIACE VAN
AED4500
---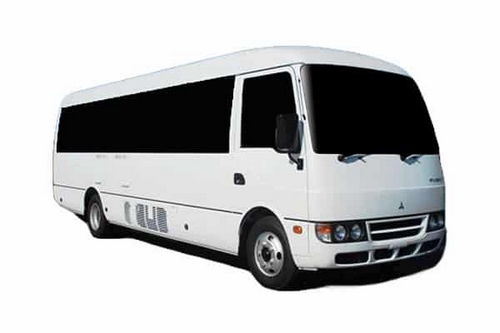 MINI BUS
AED5500
---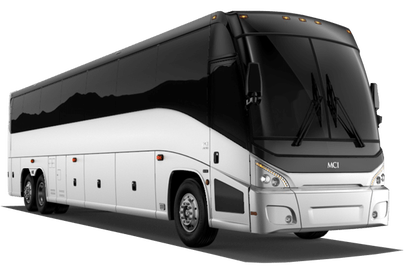 LUXURY BUS
AED6500
---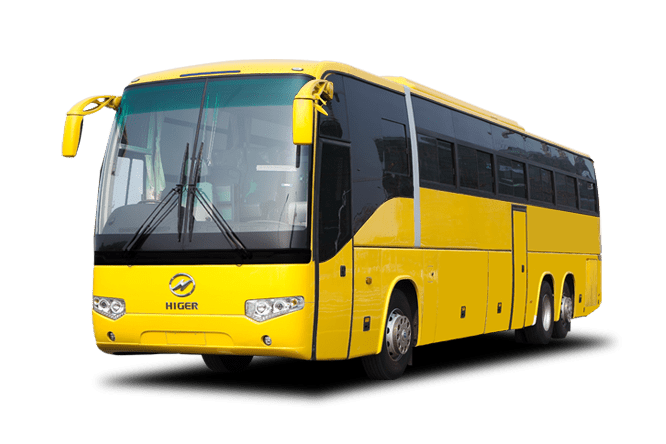 SCHOOL BUS
AED4500
---
BUS RENTAL PRICES IN SHARJAH AND DUBAI
STAR BUS RENTAL
Exmanine our services and rates of selection of dependable and adaptable vehicles for STAR BUS RENTAL transportation that is hassle-free.
BUS RENTAL PRICES IN DUBAI AND SHARJAH
STAR BUS RENTAL
Check out services and fleet of STAR Bus Rental  collection of reliable and customizable trucks for hassle-free transportation.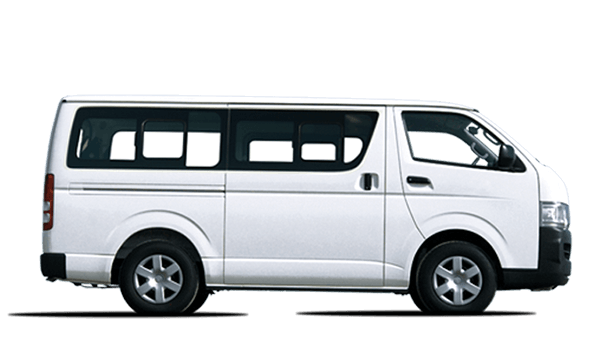 TOYOTA HIACE VAN (7-10 SEATER)
MINI BUS
DAILY :  300 - 650 AED
MONTHLY : 3500 - 6500 AED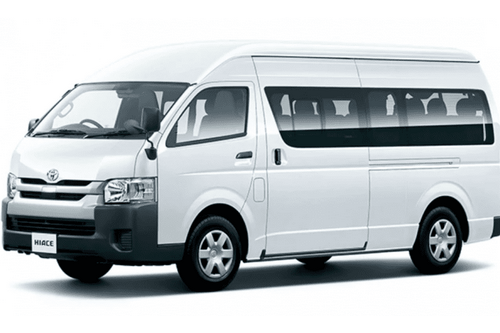 14 SEATER VAN (HIACE)
TOYOTA HIACE
DAILY :  300 - 650 AED
MONTHLY: 3500 - 6500 AED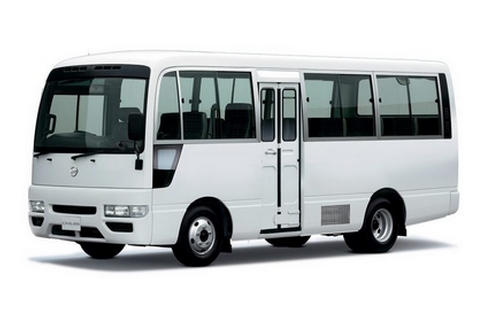 20-30 Seater Bus
MINIBUS
DAILY :  450 - 900 AED
MONTHLY: 4500 - 9000 AED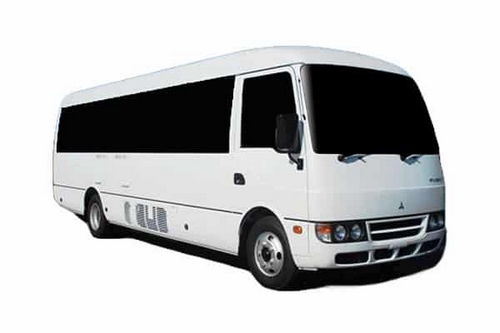 23-26 SEATER
MINI BUS
DAILY :  450 - 900 AED
MONTHLY: 4500 - 9000 AED
22-30 SEATER
STAFF BUS
DAILY :  450 - 850 AED
MONTHLY: 4500 - 9000 AED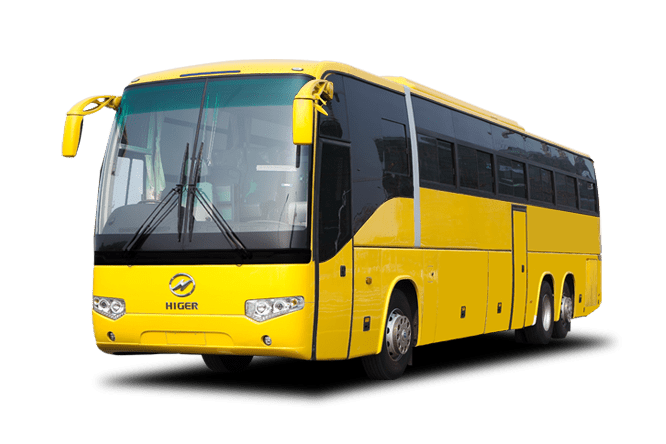 47 SEATER BUS
SCHOOL BUS
DAILY :  800 - 1200 AED
MONTHLY: 6000 - 9500 AED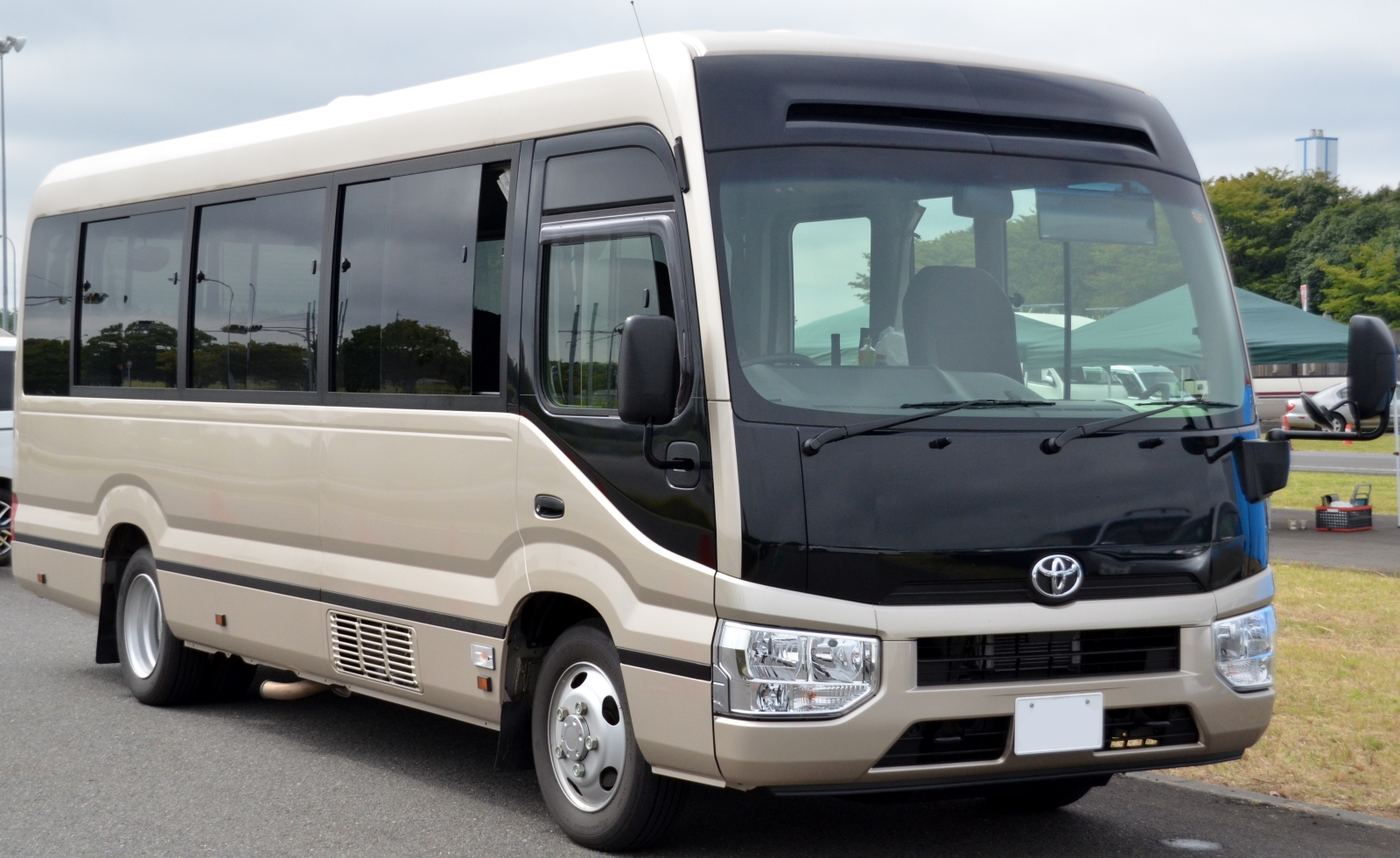 26-34 SEATER
STAFF BUS
DAILY :  450 - 850 AED
MONTHLY: 4500 - 9000 AED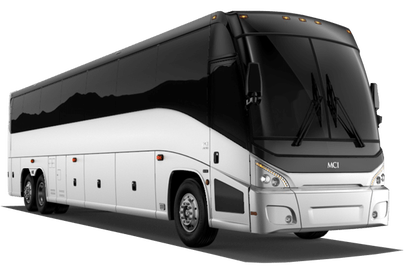 37 SEATER BUS
LUXURY BUSES
DAILY :  650 - 1200 AED
MONTHLY: 8000 - 12000 AED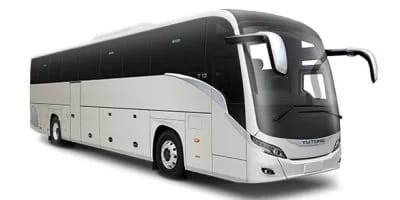 35- 50 SEATER LUXURY BUS
LUXURY BUSES
DAILY :  700 - 1300 AED
MONTHLY: 9000 - 12000 AED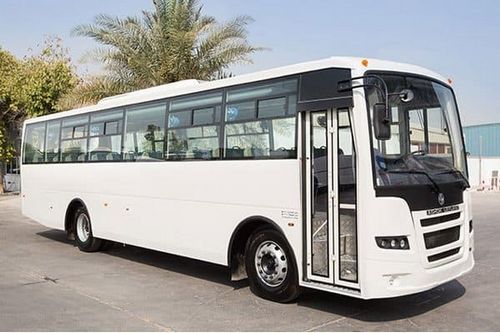 60 SEATER BUS
STAFF & LABOR BUS
DAILY :  550 - 850 AED
MONTHLY: 4000 - 7500 AED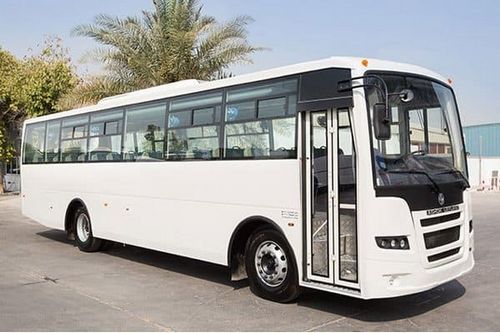 60-66 SEATER BUS
STAFF & LABOR BUS
DAILY :  550 - 850 AED
MONTHLY: 4000 - 7500 AED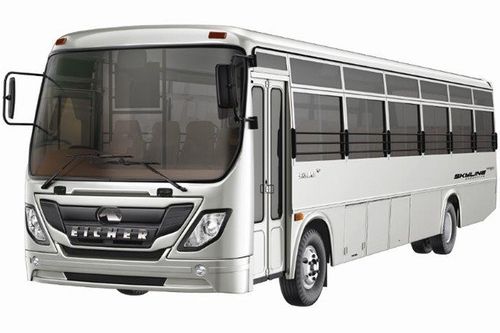 80-84 SEATER BUS
STAFF & LABOR BUS
DAILY :  550 - 850 AED
MONTHLY: 4000 - 7500 AED
Are you looking for Bus Rental ?
Bus Rental
A wide range of  modern buses in various seating capacities to cater to business schools and leisure
School Bus Rental
We offer school bus rental services for field trips, sports events, or any kind of educational activity that requires transportation solution
Shuttle Services
Our shuttle services are ideal for visitors who need transportation between multiple location during their stay in Dubai or nearby cities.
City Tours
With our experienced tour guides, you can explore the city's historical sites, natural wonders and vibrant cultural attractions with ease.
Corporate Event Transportation
We can provide transport solutions for corporate events such as conferences, exhibitions at competitive rates.
Airport Transfer
Make your arrival or departure from the airport hassle - free by using our convenient airport transfers services
EVENT TRANSPORTATION
KEY ACTIVITIES RELATED TO BUS RENTALS
A modern bus rental, passenger transportation, and bus leasing company is STAR Bus Rental Uae LLC. It is among the top luxury transportation providers in Dubai and the Northern Emirates.
Sports Tours
Shuttle Bus
Study Tours
Festivals In Dubai
Sightseeing Tours
Summer Camps
Events Transportation
Sports Tours
SPORTS TOURS 
Sports tours and excursions are planned in accordance with client preferences. With 35 and 50 seat luxury buses, we provide sports tours. Contractor for Sharjah Sports Complex and Dubai Sports City is STAR Bus Rental Dubai LLC. In addition to this, we also send buses to Khorfakkan, Al Ain, and even Abu Dhabi sports venues like Sheikh Zayed Stadium for IPL, PSL, and other international sporting events. Sports tours offer a fantastic opportunity for networking in addition to the chance to see renowned sports stars in action.
Since 2018 our business has been offering Sports Tour Packages and has served a sizable clientele. Our crew of experienced, trained, and motivated drivers has a wealth of experience traveling throughout the UAE. They are highly familiar with all the routes and can transport you without incident to your destination. To ensure the security, comfort, and safety of our passengers, all of our vehicles undergo routine maintenance and servicing.
Our sports trips are meticulously planned and coordinated to ensure that everything proceeds as planned. Additionally, we offer prompt pick-up and delivery services from the area you specify. Therefore, STAR Bus Rental Dubai LLC is the only company you need to consider if you're searching for a trustworthy Sports Tour Package supplier in Dubai. To reserve your sports tour package, contact us right now!
Shuttle Bus
Study Tours
Festivals In Dubai
Sightseeing Tours
Summer Camps
Events Transportation
TESTIMONIALS OF US
PERSONAL VIEWS OF PEOPLE RELATED
STAR BUS RENTAL
Hear what clients have to say about their outstanding interactions with STAR BUS RENTAL.
Very excellent services and affordable prices . Star Transport & Bus rental Dubai provided experience guide that helped us visit entire UAE. I would definitely recommended MiniBus Rental Servcies
Excellent Bus Transport Service with modern, new buses and well experience drivers. Whole Staff was well trained and experienced. Star Transport and Bus rental Dubai provides all type of bus rent services in UAE
This is the one of the best bus rental company in Sharjah and Dubai. They are super, professional and cooperative. Their buses are clean, the drivers are punctual and responsible. I highly recommended them for services
BUS RENTAL UAE
THE BEST BUS RENTALS FOR ALL YOUR TRANSPORTATION NEEDS
SHARJAH TO DUBAI BUS
Find out about STAR Bus Rental Dubai LLC's efficient and privately run Sharjah to Dubai and Dubai to Sharjah bus services. We provide a variety of cheap transportation solutions for your needs, ranging from elegant 50-53 person buses to 14-seater vans starting at AED 400 one trip. Count on our knowledgeable staff to guide you in making the best decision. Get in touch with us right away to experience safe and affordable travel between Sharjah and Dubai!
SHARJAH TO AJMAN BUS
Our 20-30 seater coaster bus and 35-50 seater luxury buses provide your distinguished visitors roomy and pleasant travel alternatives. Experience the ease and luxury for yourself. Our Sharjah to AJMAN Bus or AJMAN to Sharjah Bus services are authorized by Sharjah SRTA and guarantee a comfortable and enjoyable journey that is catered to your group's transportation requirements.
SHARJAH TO RAS AL KHAIMAH
Experience hassle-free and affordable bus rental services from Sharjah to Ras Al Khaimah. With our dependable transportation options, you may travel conveniently and safely while avoiding the hazards and legal difficulties that come with using personal vehicles.
SHARJAH TO ABU DHABI
Accordion content
SHARJAH TO FUJAIRAH
Accordion content
SHARJAH TO UMM AL QUWAIN
Accordion content
DUBAI TO RAK BUS
Make sure you have the right permits to avoid fines for hassle-free bus rentals from Dubai to RAK or from RAK to Dubai. Luxury buses with a driver, gasoline, insurance, and permits are available from STAR Bus Rental in Sharjah. Your trip will be easy and convenient with prices starting at AED 1200 for a 35-seater and AED 1400 for a 50 or 53-seater.
DUBAI TO HATTA BUS
Utilize our opulent Dubai to Hatta bus rental services to discover the natural beauty of Hatta in the United Arab Emirates. Our spacious buses and qualified drivers guarantee a wonderful journey from Hatta Dam to Hatta Archeological City. Today, reserve your Hatta tour and benefit from STAR Bus Rental Dubai's convenience.
SHARJAH TO KHORFAKKAN BUS
Discover Khorfakkan's allure with its stunning beaches, interesting historical landmarks, and delectable Emirati food. To see the sites in Khorfakkan, look into hassle-free bus rentals from Dubai or Sharjah with affordable choices for 35 or 50-seater luxury buses.
DUBAI TO FUJAIRAH BUS
With affordable rates all year long, STAR Bus Rental Dubai LLC provides dependable bus rental services from Dubai to Fujairah and vice versa. They have a solid reputation in the field and offer buses of different capacities, ensuring smooth transportation for any group size. Convenient drop-off and pick-up alternatives between Fujairah and Dubai are among the additional services offered. Discover outstanding bus rental services in Fujairah that rival those in Khorfakkan.
STAFF TRANSPORT BUS
We specialize in offering top-notch personnel transport services around the UAE, including in Dubai. In light of the rising cost of gasoline, our buses, which have seating capacities ranging from 10 to 60, serve businesses such as workplaces, schools, hospitals, and universities.
PASSENGERS TRANSPORT
In Dubai and around the UAE, STAR Bus Rental Dubai LLC provides dependable and practical Staff Transport services. We serve businesses and organizations by offering hassle-free bus rental and hire services through our nationwide network of branches. To discover more about our effective Staff Transport solutions for your workers, contact us now.
SCHOOL BUS
New 2020 type school buses with cutting-edge security features are available for hassle-free and reasonably priced school bus rental services in Ajman, RAK, Sharjah, and Dubai from the industry's top school bus provider, STAR Bus Rental Dubai. Our yellow school buses provide a safe and enjoyable transportation experience for your kids to sporting events and school picnics.
LABORS TRANSPORTATION
With our dependable and comfortable buses, we provide efficient labor transportation from camps to job locations. Get a free quote immediately for your bus rental needs, and put your trust in our superior 24/7 services.
Airport Transfer
Accordion content
CONTACT US
GET FREE QUOTATION
STAR BUS RENTAL
Providing exceptional bus rental services for seamless transportation experiences​
READ MY BLOGS TO KNOW MORE ABOUT US