How Important staff transport service Is It?
Today, daily commutes to work can be challenging. With social distancing and other safety regulations in place, coming to work may take up longer than usual since public modes of transport have limited capacities. For employees living far from work, the commute can be stressful and daunting, especially during the summer months. Your staff may arrive to work exhausted and therefore experience a decrease in productivity and performance. The solution is to provide staff transport services to them.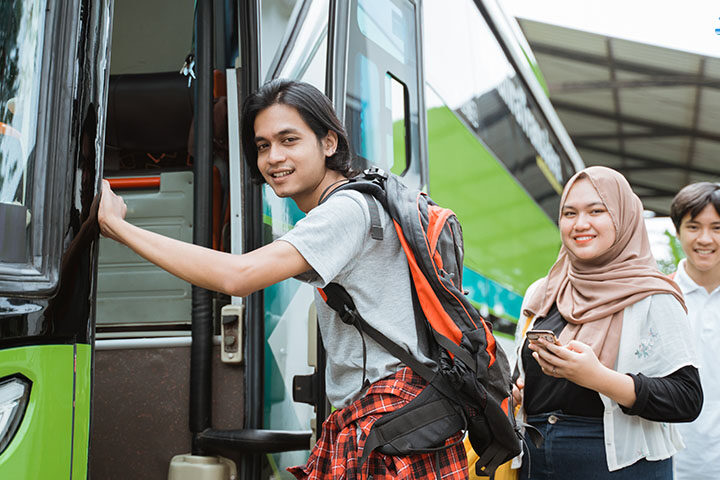 If there's one thing that companies should understand, staff transportation is necessary and not a luxury. Ultimately it will have a positive impact on business productivity, employee morale, and company performance. When your staff is satisfied, it reflects on their work.
The importance of providing staff transport by enumerating its benefits to your any kind of business.
We have variety of transports going from 15 seater minibuses 30 seats bus, 34 seats bus and 50 seater bus,80 and 84 seated buses. Star Bus Rental considered in top staff transportation companies in Dubai, Bus Transport Company always their utmost to provide the best services, Expert Staff Transport services in Dubai! You can without much of a stretch trust on us for staff transport benefits in Dubai.
Why are we best in staff transport service in Dubai?
We have 12+ years experience in transport industry so you will get our full supported team of drivers.
Our most of vehicles are brand new and in the best condition so you will get premium ride in our premium fleets.
We have 40+ fleets available across Dubai to complete any kind of your transportation requirements.
We are not the booking agency or portal. We have our own vehicle and drivers so we operate or work with end to end consumer.
Our bus rental prices are very competitive other than bus rental companies.
Our helpline is open 24/7 for you to book your ride right away. You can book our van or buses by email, phone or whatsapp etc. apart from that, we do provide shuttle services for hotel and airports as well
Employee Punctuality
. With a dedicated shuttle service for your staff, you'll be assured that they will work on time.
Cost-Effective
Offering staff transportation to your employees is one way of controlling your business expenses. While employees can find ways to reduce their transportation costs, the number of reimbursements from taxi fares or other travel expenses used for official business can affect the business' bottom line. With staff transportation, business owners can have better control over travel expenses that involve work.
Company Reputation
When companies provide staff transportation, it can be a way to improve company reputation and attract top talent. . By offering staff transportation as part of their salary package, chances are, you'll get great talent on board while building a good company reputation.
Optimized Travel By Professional Drivers
Staff transportation is not just limited to shuttle bus services. Corporate travel involves careful planning and optimization. By outsourcing your executive travel, you'll have access to professional drivers having a wealth of experience and training. This enables you to provide optimized travel for your executives or business partners.
Outsource Your Staff Transportation
It is easy for any company to provide shuttle service and hire a driver to give the employees transportation, however, optimizing the travel and ensuring the quality of service can only be achieved when working with a professional transport provider.
Standard Modes Of Transportation For Commuters
People use a variety of modes of transportation to arrive at work around the world, such as intercity buses, vans, trains, ride-sharing services, and personal vehicles.
The Problem With Commuting
.A survey showed that nearly 25% of employees leave their jobs because of a bad commute experience. For these reasons, shuttle services dedicated to staff transportation can help in the long haul.
The Long Term Benefits Of Providing Staff Transport Service
We are providing staff transportation to their employees, they experience several long term benefits. These, in turn, merits the company in the following ways:
Attracting top talent.
Building company reputation.
Demonstrating employee welfare in supporting life-work balance.
Increasing employee productivity and quality output.
Employees who receive staff transportation deliver better work quality and are less likely to look for other job opportunities.
Work With A Reputed Company For Your Corporate Staff Transport Service
We at Star Bus Rental OF UAE | ONE are not just experienced in providing staff transportation but in creating a successful and effective multifaceted transportation system. Our expertise is comprehensive and customer-specific, from small fleets to moving large staff via crowded and often congested environments.
Our consistent emphasis on delivering only the best customer service is powered by our exclusive transportation technology that focuses on client communication, responsiveness, and guest experience.