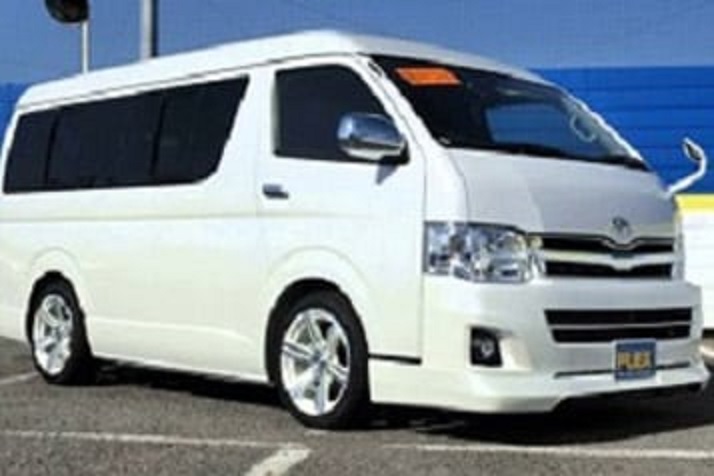 Welcome to Star Bus Rental Sharjah. Bus for rent in Sharjah,Dubai and Ajman program offers you the best rates in the town. We provide all types of buses starting from 10 seats, 12 seats, 13 seats, 14 seats & 15 seats in the small vans. In the minibuses we have 20,22,26, 30 and 34 seater buses. For school purposes the buses are yellow in color with CCTV Cameras, front screen and many other safety measures like stop board and sides and rear cameras. There is also GPS system in buses if the client requires.
The new 2022 model has introduced 12+1 seater Hiace with elegant style and shape. The new 2022 model vans are ideal for Dubai City Tour, Sharjah City Tour and Abu Dhabi City Tour. Toyota 13 Seater Van is the new 2022 model van that is suitable for 12 passengers and a driver. It has special interioirs and very good and ideal for Dubai City Tours, Dubai Airport Transfer .
Mercedes Sprinter 13 Seater for hire in Dubai. Mercedes Benz Sprinter are the most luxurious vans for your very VIP guests and officials. A Mercedes sprinter 13 seater van is ideal for 10 pax and their luggage. The Mercedes sprinter is used for Dubai City Tour, Abu Dhabi City Tour and Sharjah City Tour. The Sprinter van is also in use for Dubai Airport Transfer, Sharjah Airport Transfer and inter city Hotel Transfer.
We provide transportation services for schools, colleges, universities, institutes,
Hotels, construction and contracting companies. Apart from this, all over the UAE.
Call : 971-52744509 – Bus for rent in Dubai,Sharjah